Château d'Yquem and Twins create an exclusive 12-vintage case
An exceptional showcase for legendary wines: Twins is offering its customers 50 prestigious, limited-edition cases containing a vertical selection of 12 vintages of Château d'Yquem from 1980 to 1991.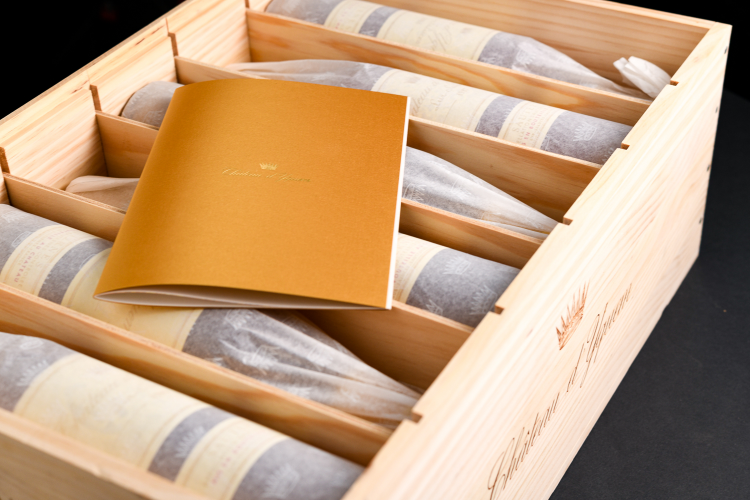 Working hand in hand with Château d'Yquem
On opening the case, you will be bowled over by the wealth of golden shades of these 12 vintages of Château d'Yquem. For the first time ever, every single vintage from the great decade that was the 1980s is brought together in a single case. This beautiful experience is the result of the trusted relationship that has existed between Twins and Château d'Yquem for many years. With this new accomplishment, the Bordeaux trading house is offering an original way to explore the unique world of this Sauternes Premier Cru Supérieur in the 1855 classification.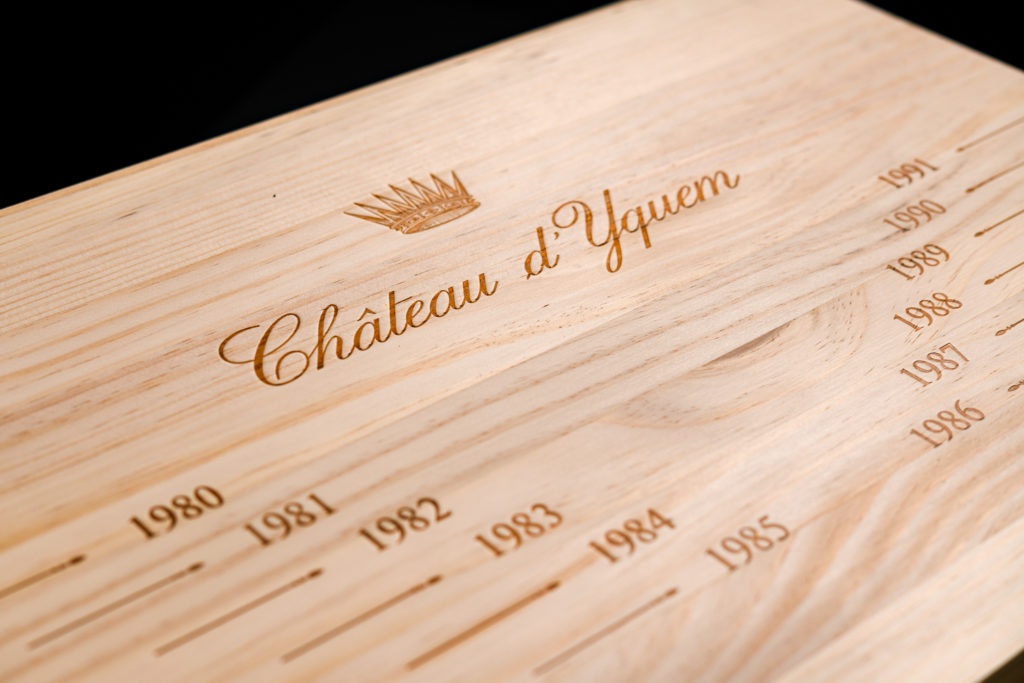 "We created this case for our retail customers who are looking for unique, rare projects that cannot be found on the market. We worked hand in hand with Château d'Yquem to achieve this. It was a fantastic collaboration resulting in haute-couture work."

Marie-Caroline Ringot, Marketing and Communication Manager at Twins
An Yquem vertical tasting, a collector's delight
This unique collection is aimed at wine enthusiasts, people who are already familiar with fine sweet wines and those who dream of exploring the magic of the finest wine of them all. A booklet using the chateau's colours was created to support exploration of the 12 bottles. It contains precise, concise tasting notes that will awaken the senses before the joy of tasting itself begins. Drawing on multiple vintages is the best way to appreciate the nuances of the legendary Château d'Yquem terroir.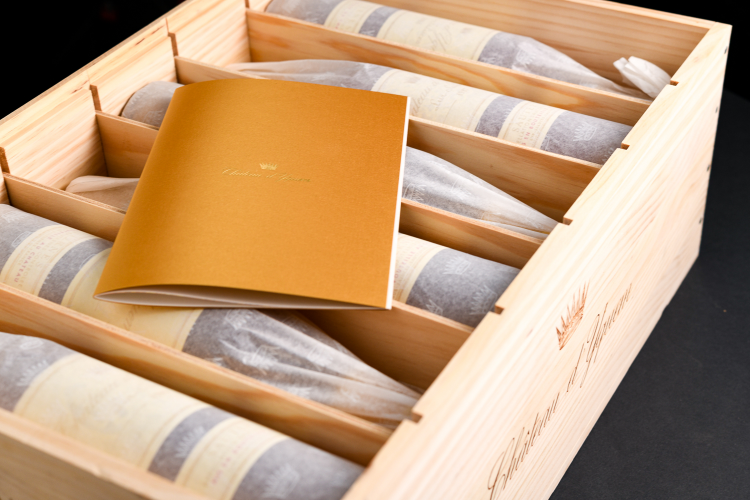 "Yquem is always an enjoyable experience. Whether a young vintage or an old one, the wine consistently astonishes with the freshness and the concept of eternity that it embodies. I often say that Yquem is one of the most elegant ways of travelling in time."

Pierre Lurton, CEO of Château d'Yquem



This exclusive case of 12 Château d'Yquem vintages, designed in conjunction with Twins, is available from 20 September 2021.
Watch the interview with Pierre Lurton and Marie-Caroline Ringot.
Visit Château d'Yquem website.