Château Troplong Mondot, a sense of place
Standing at the top of the Saint-Emilion appellation, Troplong Mondot is an unusual estate with a huge wealth of terroirs. Working in partnership with Twins, the chateau has created a limited edition oak case that reflects the estate's philosophy of a long-term outlook and respect for the environment. A sensitive way of journeying through forty years of history.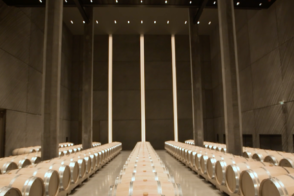 A terroir immersion
'Making a good wine is relatively easy. "Making an exceptional wine requires an absolutely incredible amount of detail", explains Aymeric de Gironde, looking towards the top of the Troplong Mondot's new winery. Nicknamed 'the cathedral', this winery built 12 metres deep represents four years of determined work to ensure an even deeper immersion in terroir. This stunning winemaking facility is on a par with the estate.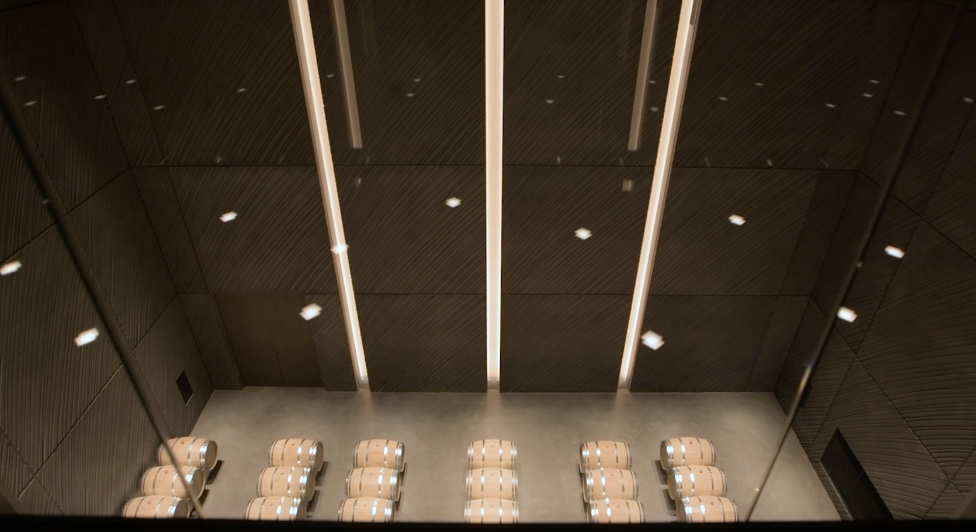 "Troplong Mondot is a very special location with a real sense of place. We are a Saint-Emilion Premier Grand Cru Classé located at the highest point in the appellation. This hilltop, with its many aspects, is a fantastic feature as it enables us to make a wine the like of which cannot be found anywhere else. This wine is an expression of place. In our jargon, it is a great terroir, and I believe that Troplong Mondot is a place where magic happens."

Aymeric de Gironde, Chairman of the Management Board, Château Troplong Mondot
Today, Troplong Mondot is more than just a wine estate, it is a place of life in tune with nature, driven by a strong tradition of hospitality. This philosophy is expressed in the winegrowing soils tilled by animal-drawn equipment, and in the permaculture vegetable garden that supplies the Michelin-starred restaurant run by chef David Charrier.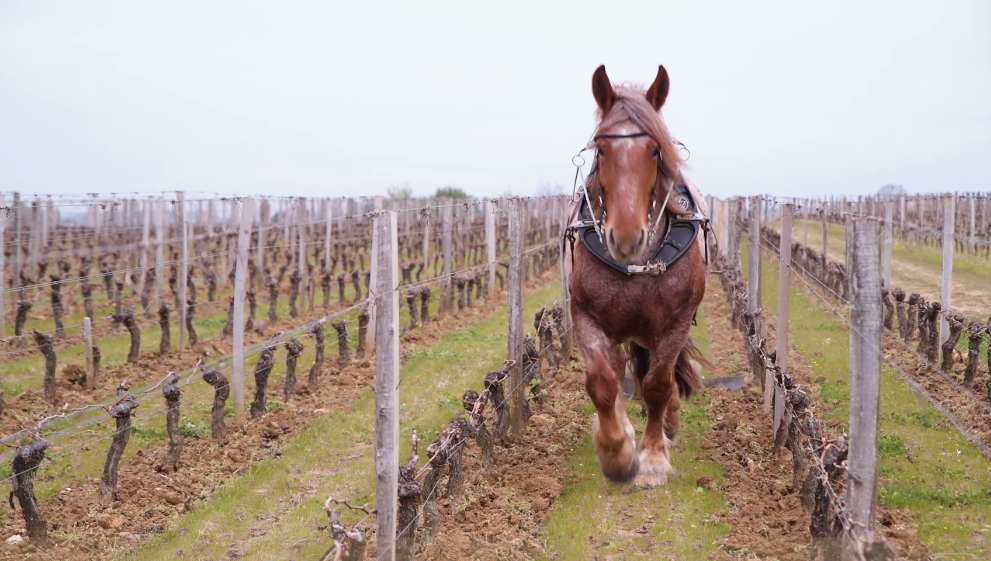 Troplong Mondot, a taste for history
And in order to capture this sense of place, Troplong Mondot has created a tailor-made tour that ends with participation in a personalisation workshop. It is about 'sealing the strong emotional connection that binds the estate and its visitors', Aymeric de Gironde explains. This workshop is what gave the Twins wine merchant the idea of creating an oak case containing several of the estate's key vintages: 'This was a real love affair, as the workshop reminded us of the luxury houses that offer custom services', remembers Margaux Arbo, Sales Manager at Twins.
The result is a container of wood and leather, containing six vintages: 1988 ('crazy elegance'), 1999 ('charming and delicate'), 2005 ('100 points in the Parker guide'), 2009 ('a very exuberant year'), 2010 and 2016 ('two great Bordeaux vintages').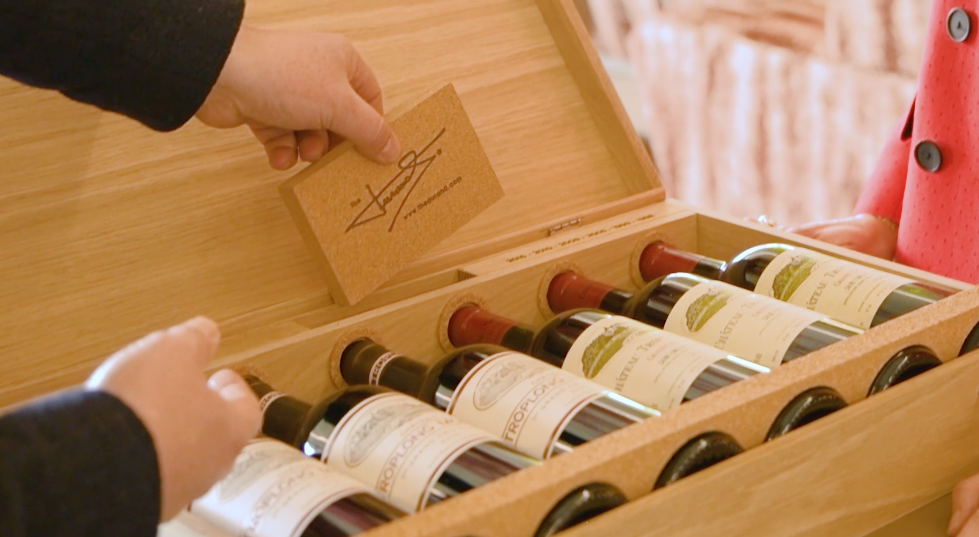 This customisable case also contains a Durand corkscrew designed for old vintages to preserve fragile corks and a book of recipes created by David Charrier, inspired by nature and the passing of the seasons, to pair with the wines.
"We believe that Bordeaux's great strength is its ability to present completely different vintages as the years pass. One of the key parts of its identity is offering vintages for laying down. This case combines both characteristics. We believe that this is absolutely what our clients are looking for, seeking as they are increasing excellence."

Margaux Arbo, Sales Manager, Twins
Only fifty examples of this six-vintage set have been made. Distributed exclusively by Twins, it is an extension of Château Troplong Mondot's vision to forge even more personalised links with its clients in the future.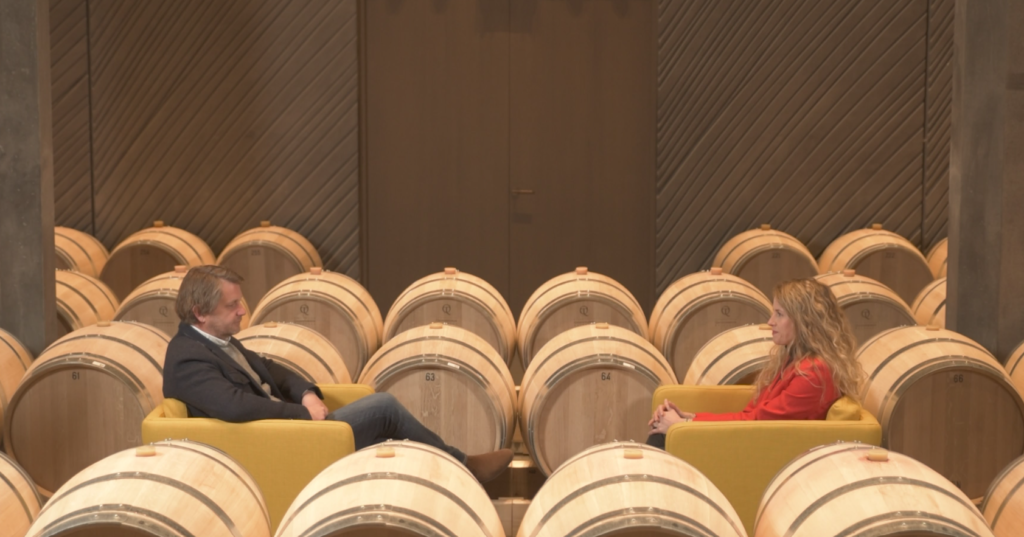 Watch a video of Aymeric de Gironde and Margaux Arbo in conversation.