From Château Beau-Séjour Bécot with love
Maison Twins is the exclusive distributor of Petit Bécot, the second wine of Château Beau-Séjour Bécot, Saint-Emilion Premier Grand Cru Classé. This wine is part of the family's history and a new direction launched at the estate five years ago.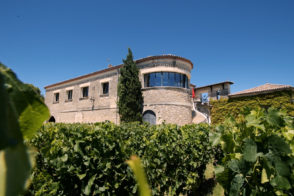 Beau-Séjour Bécot, bottling the terroir
A visit to Beau-Séjour Bécot nowadays shows the meaning of "making your own contribution". Juliette Bécot (Owner) and Julien Barthe (General Manager) have started major works. In a few months' time, a new fermenting cellar and storeroom will allow them to work to an even higher level of precision. It is the result of a new direction taken in 2017 – an evolution rather than a revolution – to make wines that are fundamentally in touch with their terroir.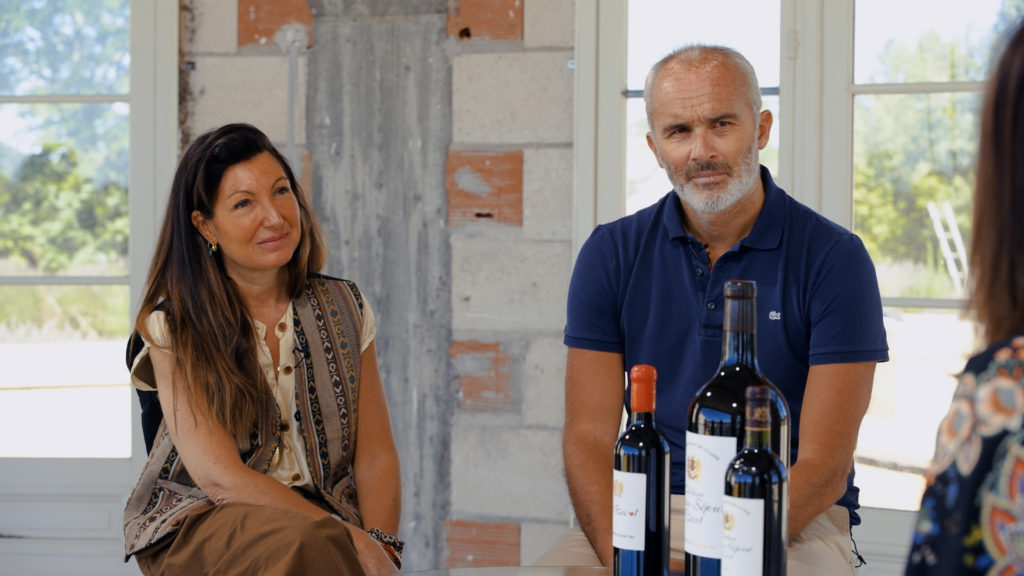 "The guiding principle, that our oenologist Thomas Duclos laid out very clearly for us, was to put our terroir in the bottle. When people drink a bottle of Beau-Séjour Bécot, they should recognise the style right away."

Juliette Bécot, Owner of Beau-Séjour Bécot
And her partner Julien specifies that: "the aim here is to make a wine with a real signature". Premier Grand Cru Classé from 1955, Beau-Séjour Bécot is located on the Saint-Emilion limestone plateau. A "magical terroir", which allows them to produce "very fine wines": fresh, elegant, silky wines with mineral notes.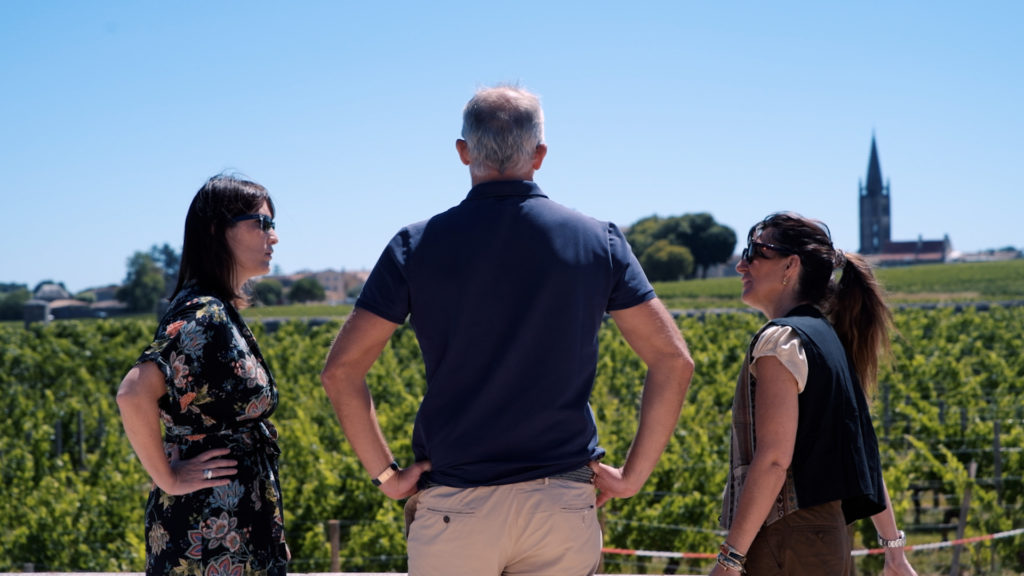 Petits bécots from Saint-Emilion
To create their second label wine, Juliette and Julien drew on their terroir, but also on Juliette's family history, the third generation to run the estate. Petit Bécot is a tribute to her ancestor, who marked the soul of the Château forever.
"My grandfather was a very friendly man. He was a pioneer in terms of wine tourism, he welcomed many visitors to the estate. He really loved it. So, when people left, he would say to them, 'let me give you a petit bécot', which means a little kiss".

Juliette Bécot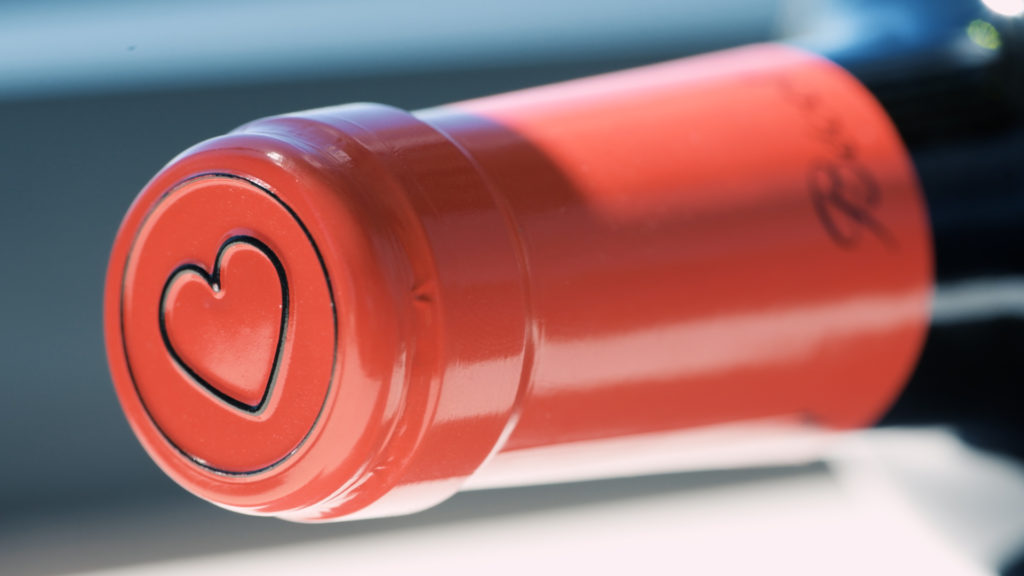 Upon tasting the wine, Marjorie Chaigne, Export Director Asia at Twins, emphasizes its "deliciously fruity touch" that charms consumers. Petit Bécot, a 100% Merlot wine, comes from the same vines as Château Beau-Séjour Bécot. "And when we explain that Bécot means kiss in French, they feel like they are receiving kisses sent from Juliette all around the world," adds Marjorie. Which puts a smile on Juliette's face, who designed Petit Bécot from A to Z.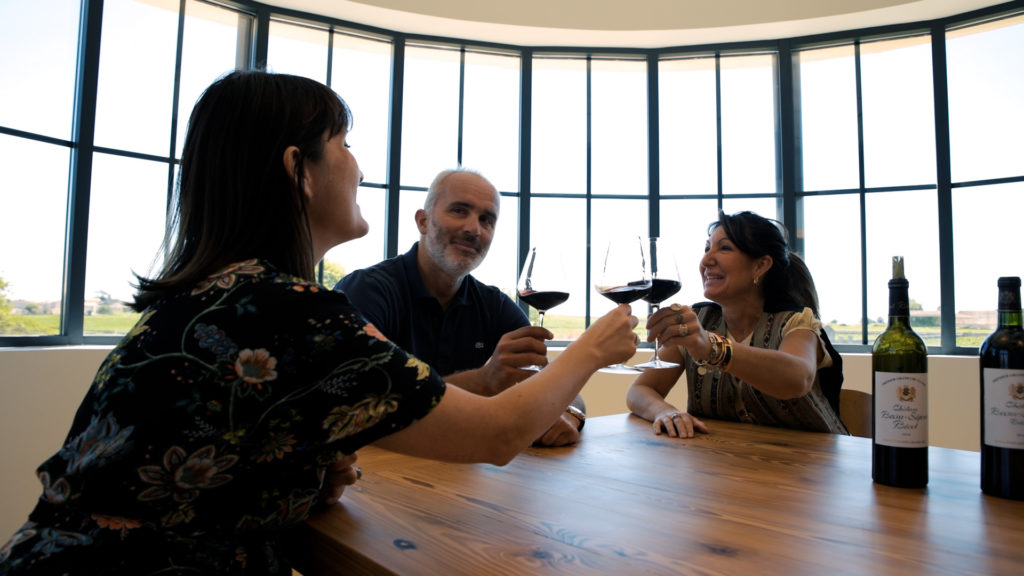 A little kiss that reflects Juliette Bécot and Julien Barthe's philosophy: drawing on family heritage to constantly innovate. A perspective that can be summed up in three words: protect, grow, transmit.