Château La Commanderie: a winegrower's dream
It's a real sign of trust and a great satisfaction for Twins: Château La Commanderie (Grand Cru Classé of Saint-Émilion) has chosen a single wine trading company to distribute its wines worldwide. It's a strong commitment that reflects a vision of distribution shared by the Decoster family (the owners) and the wine trading firm.
Twins: the exclusive distributor of Château La Commanderie
Few winery owners decide to work hand in hand with a single wine trading house. Yet that is just what Thibaut and Magali Decoster have decided to do for the wines of one of their estates, located at the heart of the Saint-Émilion appellation. It's a decision they made after meeting with Anthony and Sébastien Moses, who own and manage Twins.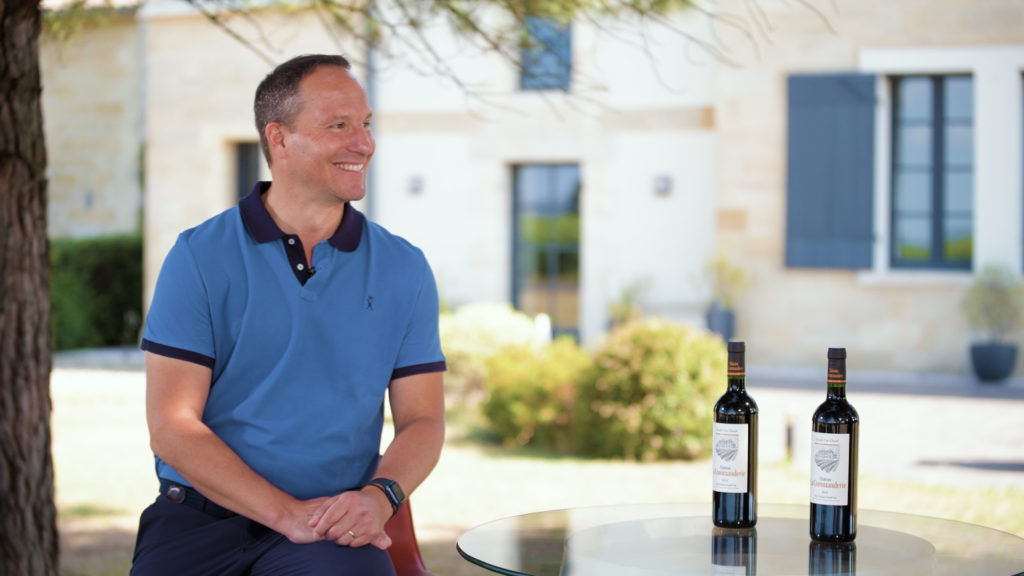 "First and foremost, it's about choosing Twins, a very dynamic firm that corresponds perfectly to our vision of wine distribution. It's a company that stays in close contact with people on the ground: both the distributors and the consumers. We've often found that certain Bordeaux wine trading houses are a bit out of touch with what happens on the ground, but Twins isn't like that at all".

Thibaut Decoster
Thibaut and Magali Decoster describe Château La Commanderie as a "small winery producing 18,000 bottles…the crown jewel" of their wine estates. For them, giving Twins exclusive distribution means not being an anonymous client – one part of a vast portfolio –but instead enjoying consistent, perfectly planned distribution services. This view is confirmed by Sarah Dupuy, Regional Sales Manager at Twins:
"It's a great opportunity for us, since it means we can go all in, pouring every ounce of our expertise and energy into creating a global impact for this wine estate".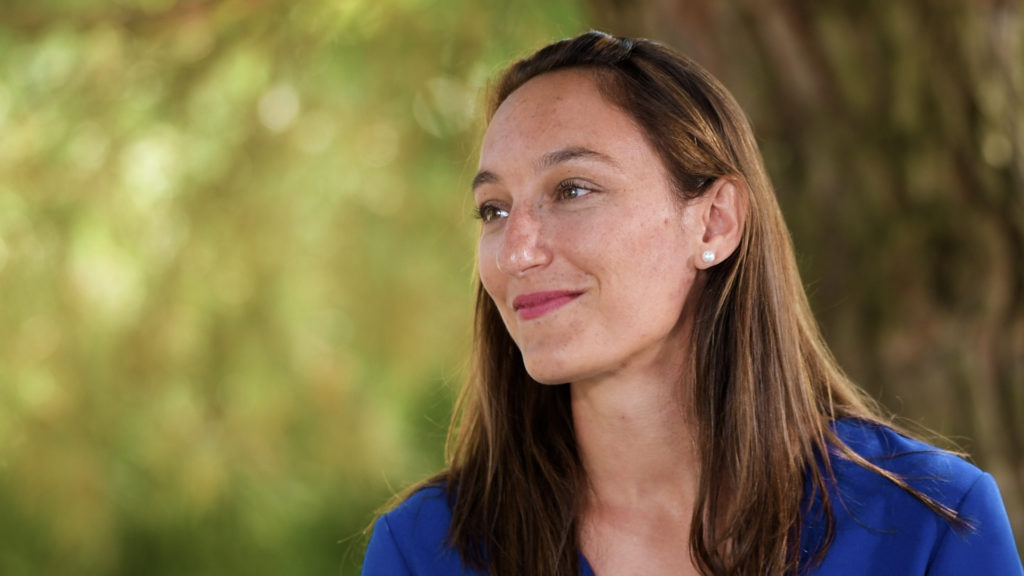 La Commanderie: a gateway to Saint-Émilion
Another reason why Château La Commanderie and Twins are such a great fit is that each partner takes a modern approach to its business.
For Château La Commanderie, this style is evident in the wine, in the running of the winery and in the warm welcome visitors receive there. Helming three other wine estates in Saint-Émilion (Clos des Jacobins Grand Cru Classé of Saint-Émilion, Château de Candale and Château Roc de Candale, two Saint-Émilion Grands Crus), the family offers an immersive wine tourism experience, with a bed and breakfast, a restaurant and a discovery trail, in a winegrowing region that is featured on the UNESCO World Heritage list, visited by over 2 million people a year.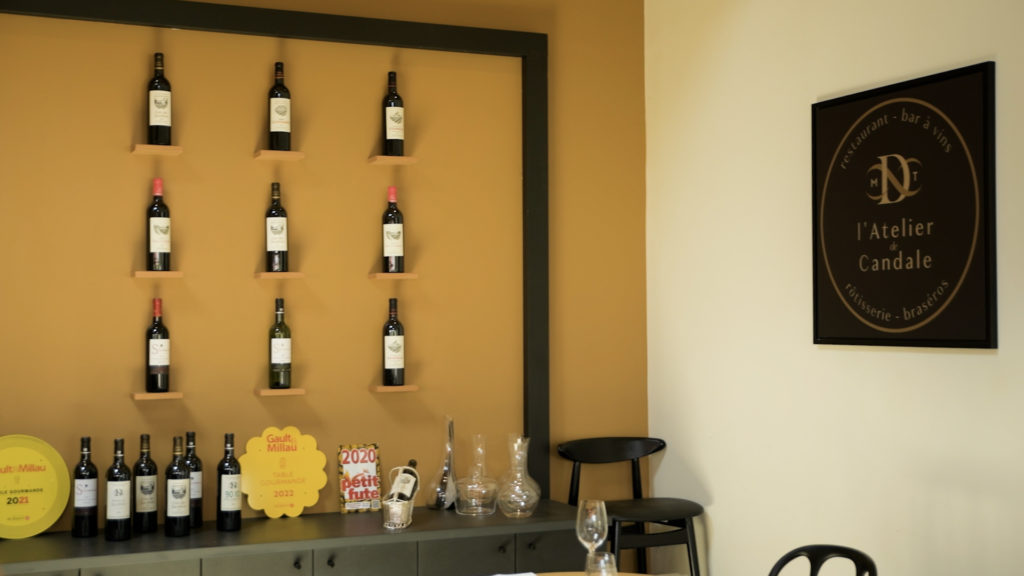 Magali and Thibaut Decoster also apply their environmental principles to the way they run the winery. After obtaining the Level 3 High Environmental Value (HVE) certification, their wine estates are currently undergoing organic certification. This approach protects soil life and is in harmony with their aim of making wines that are true to their terroir and time. This is why they consider themselves as winegrowers, for whom producing wine in Saint-Émilion is "a dream" they've been pursuing for over 20 years.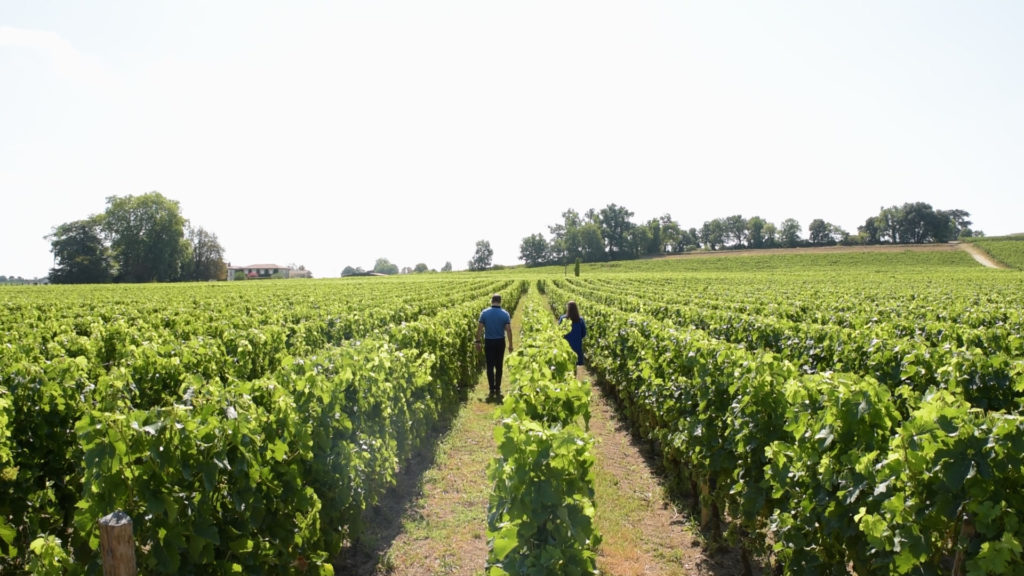 "In Bordeaux, people often talk about labels, but not much about winegrowers. It's also one of the reasons why we settled in Saint-Émilion, because it's a winegrowing area where there are still traditional winegrowers. By this, I mean people who belong to their vineyards; to their land, who bring it to life and live on it. And who have their own style".

Thibaut Decoster
A recognisable style, which Sarah Dupuy describes in the following way:
"Château La Commanderie is a gateway to the wines of Saint-Émilion. It's a wine that's available in recent vintages, with splendid freshness and fine density. But thanks to its terroir, Château La Commanderie also has ageing potential, which, of course, is also very important for the Grands Crus Classés".
On the 3.7 hectares that comprise Château La Commanderie, the Decoster family is striving to craft wines that reflect its values. Thibaut Decoster sees them as "feminine wines", a blend of Cabernet Franc and Merlot, grown on clay-limestone soils. As the winegrower says with a big smile, "In Saint-Émilion, everyone's trying to make fruity wines. But what we make are wines full of charm".