Château Figeac gains a new winery for the 2021 vintage: the symbol of a renewal
More than just a building, the new Château Figeac winery is the culmination of an ambitious drive for enhanced precision. Twins hails this accomplishment by a family who have been here for more than 130 years.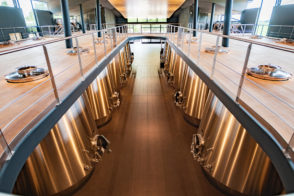 Château Figeac, an ecosystem

Château Figeac describes itself as an ecosystem where the three elements of terroir – the soil, four microclimates, and human labour – join together in harmony. It is therefore no surprise that the new winery fits perfectly into its environment. There is nothing ostentatious about this new facility, simply elegance and space designed to serve the three grape varieties and 275,000 vines that call Château Figeac home.
'This winery and vat house are the continuation of nearly a decade of precision work performed in the vines, a huge step forward in our knowledge of our terroir, soils and subsoils, plant materials and how we handle them. Our new precise approach needs a tool that will allow us to continue it forward.'

Blandine de Brier Manoncourt, co-owner of Château Figeac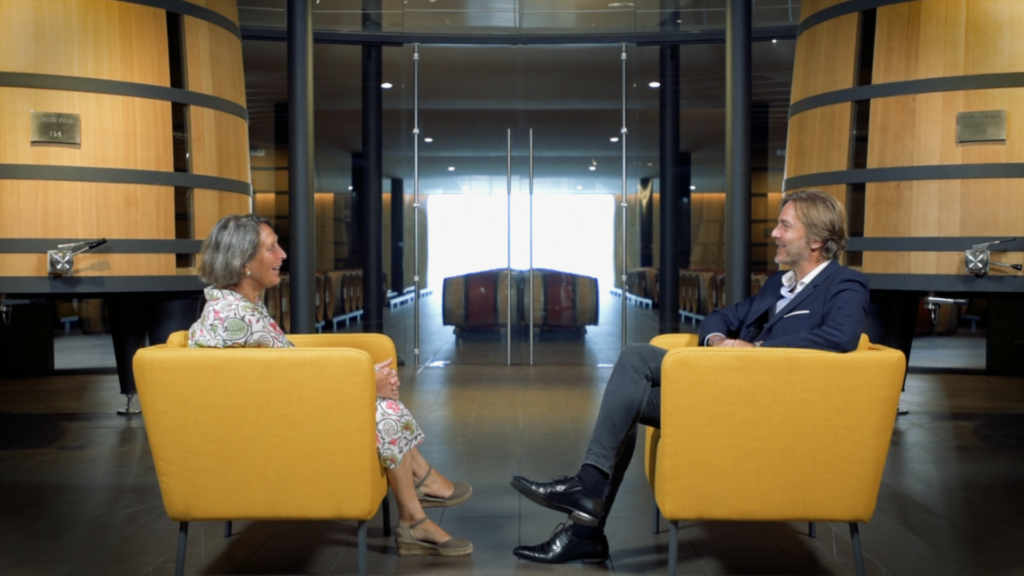 A winery for now and the future
Building on their convictions, the Manoncourt family are continuing to shape the Château Figeac story. This is a story like no other,far removed from passing fashions and with a constant eye on challenges to come. A significant amount of the new Château Figeac winery is therefore underground at depths of up to six metres, to provide natural temperature control. It also has a larger number of vats, enabling even more detailed work within plots.

'Figeac is rather special to me. Every time I have an opportunity to try a bottle, I am in raptures. Its consistency is incredible. Today, climatic disruptions make it very difficult to stay true to your DNA. And I would say that this winery represents a guarantee for end consumers. The technology will be put to use for the benefit of Figeac fans.'

Sébastien Moses, owner of Twins
Watch a video of Blandine de Brier Manoncourt and Sébastien Moses in conversation.