Château Les Carmes Haut-Brion: a timeless fine wine
Château Les Carmes Haut-Brion is the only Bordeaux wine estate located within Bordeaux itself. Since the 16th century, this haven of greenery in the Pessac Léognan appellation has withstood the test of time. To give a taste of this passing of time, the estate has created – exclusively for Twins – a case of six vintages from 1995 to 2020.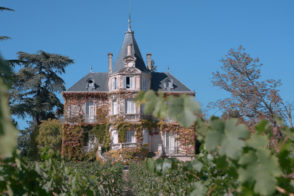 The revival of a timeless estate
Like all big cities, Bordeaux has its spots of lush greenery; protected places, where time seems to stand still. The Carmes Haut-Brion estate is one of those. When visitors arrive at the gates of the château, they feel as if they're stepping into a different time and place. The hustle and bustle of the city fades, giving way to the commanding presence of history. One glance takes in a 16th-century fountain, a 19th-century château and the contemporary barrel hall designed by Philippe Stark. This new barrel hall was commissioned by Patrice Pichet, the owner of Carmes Haut-Brion since 2010. In 2012, he appointed Guillaume Pouthier as Estate Manager. Since then, this oenologist and engineer has been striving to capture the essence of Carmes Haut-Brion.
"Patrice set the objective of making the best possible wine. To achieve this, we decided that there was a notion of time to be grasped. The past, the present, and the future, because fine wine is timeless."

Guillaume Pouthier, Estate Manager of Château Les Carmes Haut-Brion
The team therefore did a deep dive into the history of the estate, where wine has been produced since the 16th century. They sought to understand how time has shaped the expertise of a château with such a unique mix of grape varieties, as Guillaume Pouthier points out.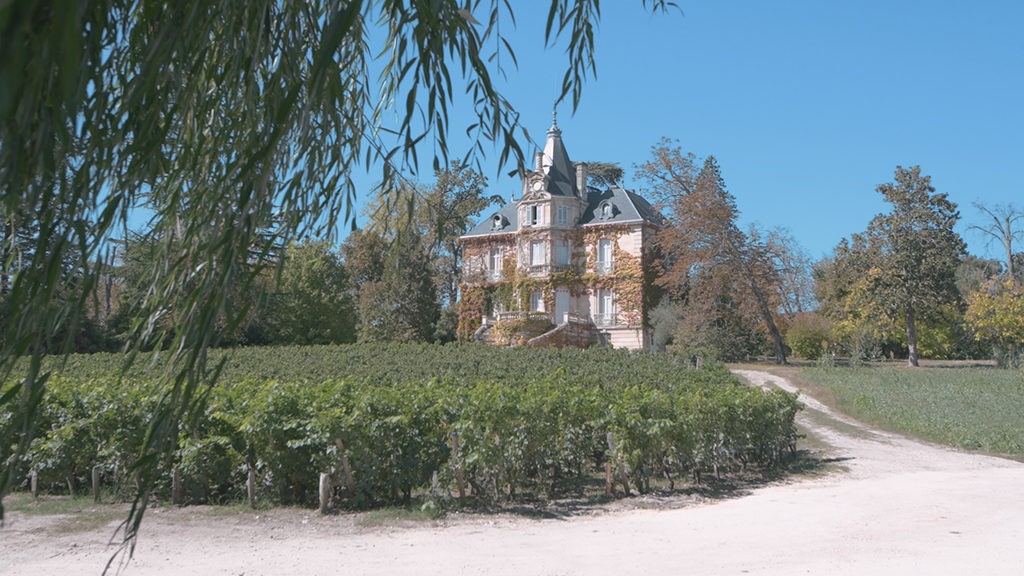 "We're the only wine estate on the Left Bank of Bordeaux to be planted primarily with Cabernet Franc. This is a grape variety that has traditionally been used more on the Right Bank. We decided to turn this history to our advantage. Since 2013, we've also been using new winemaking techniques."

Guillaume Pouthier, Estate Manager of Château Les Carmes Haut-Brion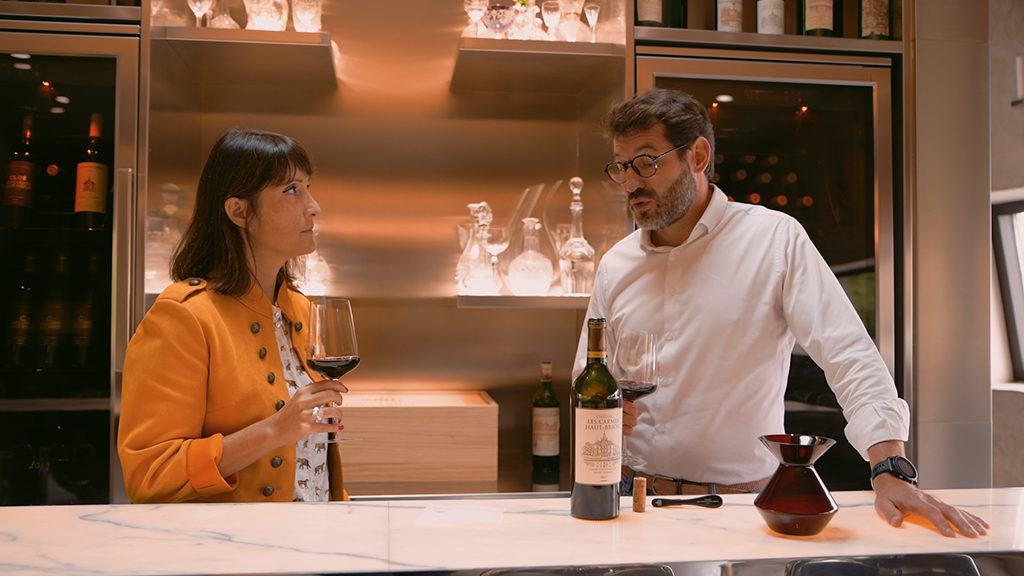 Two basic principles – unique in Bordeaux – are applied. A variable proportion of whole bunches is vatted, and minimal intervention is used in the winemaking process, so that the grapes can macerate slowly. These winemaking methods are the result of careful consideration of the vines, with the aim of achieving the most precise levels of maturity possible, in the three main types of soil found in the vineyards. The result in the bottle is a fine Pessac-Léognan that is remarkably fresh.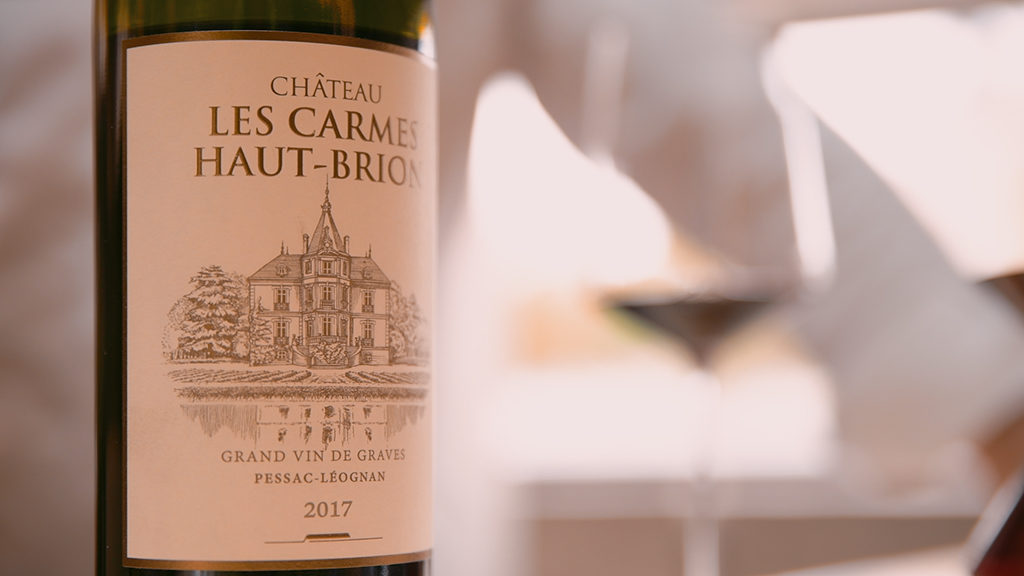 Travelling through time with a case of wine
There's no better way to discover this timeless wine than by travelling through the vintages. In collaboration with the Twins trading company, Château Les Carmes Haut-Brion has created a superb exclusive case, produced in a limited edition of 50 pieces.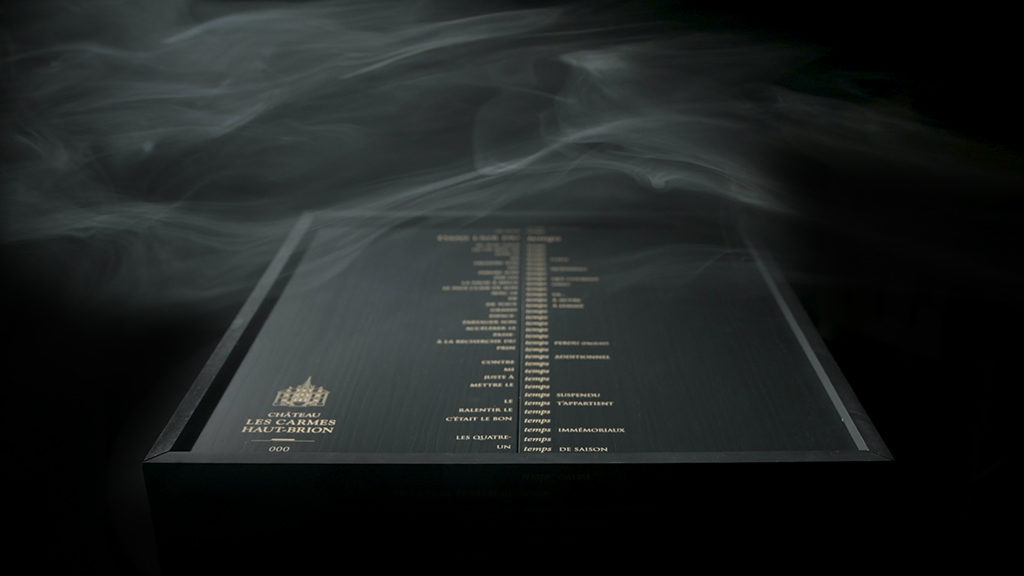 "Together, we wanted to travel through time, by designing a special case of six vintages, each 5 years apart. From 1995 to 2020, we are going to offer connoisseurs of Carmes Haut-Brion a piece of history. It will be a limited series. The idea is to create an opportunity to share and enjoy a look back in time."

Marjorie Chaigne, Export Director Asia at Twins
Through this vertical tasting, connoisseurs will be able to explore Carmes Haut-Brion over a period of 25 years, before and after the arrival of Patrice Pichet, and appreciate "this truly unique style with Cabernet Franc". The bottles can be aged for a few more decades, or they can be enjoyed now. Guillaume Pouthier also points out that Carmes Haut-Brion is working diligently in both of these directions.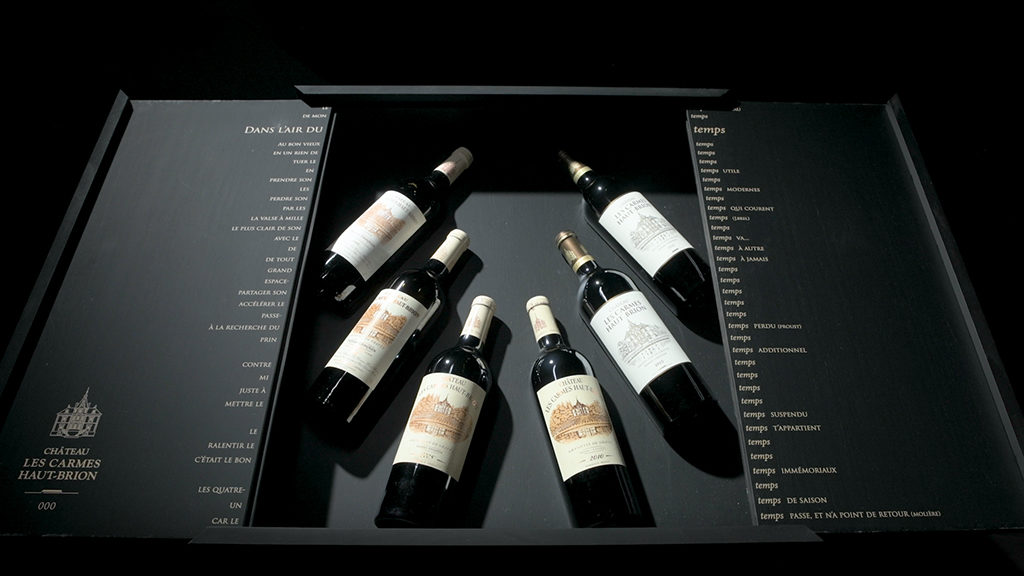 "In addition to making fine wines, our objective is to make them easier drinking. Bordeaux wines are renowned for their ageing potential, but Bordeaux is also capable of producing wines that can be drunk a bit younger. Everything is lined up to expand the drinking range of the fine wines of Bordeaux."

Guillaume Pouthier, Estate Manager of Château Les Carmes Haut-Brion
This trend can be discovered thanks to this case of six vintages of Château Les Carmes Haut-Brion, distributed exclusively by the Twins wine trading company.